Computer Science and Engineering
(AI & ML)
Artificial intelligence (AI) and Machine learning (ML) are the correlated trending technologies of computer science used for creating efficient devices. AI is a technology that allows a system to imitate human behaviour which is concerned with creating intelligent machines that can accomplish activities that would normally need human intelligence. ML is a subset of AI that allows a machine to learn from prior data without having to programme it explicitly.
This latest emerging technology is rapidly expanding its horizons in areas such as healthcare, security, entertainment, education, autonomous transportation, intelligent robots, space exploration, speech processing, stock trading to name a few. There are enormous employment opportunities for skilled engineers trained in these technologies.
The department of Computer Science and Engineering (AI & ML ) was established in the year 2021 with an initial intake of 60 students for the undergraduate program. The department is approved by the AICTE, New Delhi, and is affiliated with Visvesvaraya Technological University, Belagavi.
The department has outstanding laboratories, devices, and software for the benefit of the students. The department is well flourished with a library, internet facility, experienced faculty, and staff. The R & D Centre of the prestigious institution promotes the young talents to continue research in this latest technology by providing them with all the necessary infrastructure.
The benefits of AI and ML in every sector are tremendous. With the rapid advancement of technology, it is critical to be well-versed in order to contribute to the progress of society.
HOD  OF Artificial intelligence (AI) and Machine learning (ML)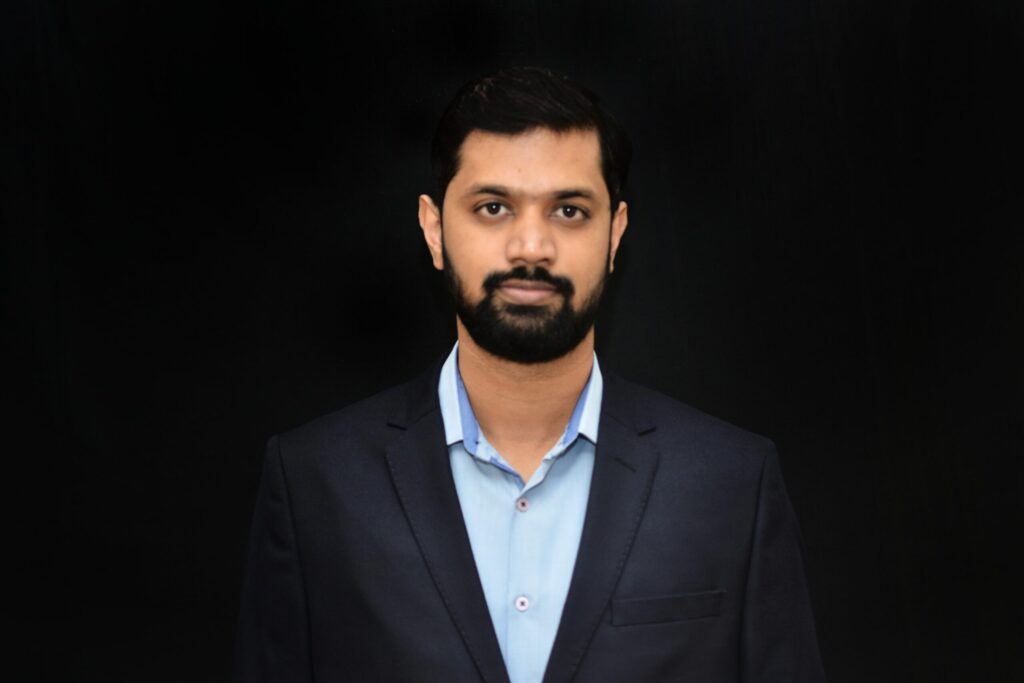 Dr.Vikas Reddy.S
Head of Artificial Intelligence and Machine Learning (AI & ML) Department Education
Dr.Vikas Reddy.S
Head of Artificial Intelligence and Machine Learning (AI & ML) Department
Education
• BE in Computer Science & Engineering from S J C Institute of Technology,
Chickballapur
• Master of Science (MS) in Computer Science from University of Texas, Dallas, USA
• Ph.D. from VTU, Belgaum specializing in Cyber Security and IoT
Experience
• Industry exposure of 1 year
• Teaching experience of 6 years
Publications and Patents
• Author of "Fundamentals of Computer Networks" Textbook
• Patent for "Secure and Trustworthy Data Communication in Blockchain"
Current position
• Head of SEED cell (Student Excellence and Empowerment Development)
• Associate Professor and Head of AI & ML Department